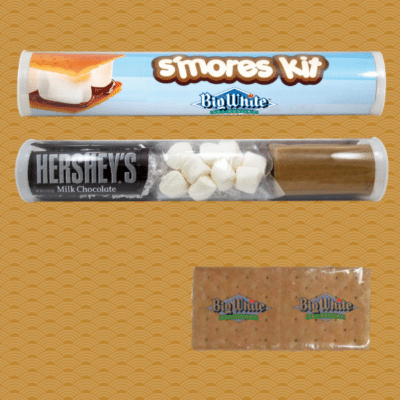 Mmm, Microwave S'mores Kit Tubes


No campfire required. With these tubes, you have everything needed to make s'mores in your own microwave!
Bring holiday joy to everyone, with this kit that makes nine s'mores. It includes nine Graham Cracker Sheets, nine Marshmallows, three Hershey's Bars.
Logo imprints are available on the tubes and cracker wraps.