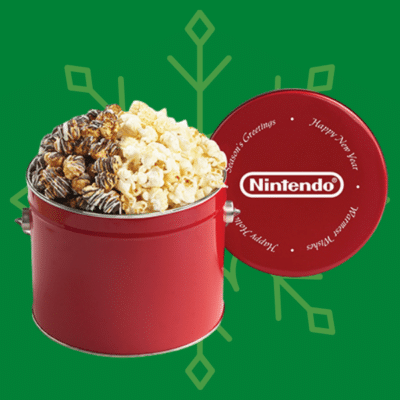 Gourmet Popcorn Tins


Order gifts containing a half gallon of popcorn, with 15.4 oz of sheer pleasure.
This savory and sweet mix is a classic, which includes Kettle Corn and White & Dark Chocolate Swirl Popcorn.
Order a red, silver or white tin with your imprint.
Other mixes are available too: Butter, Cheddar Cheese & Caramel | Butter Popcorn | Cookies & Cream, Vanilla Cookies & Cream | Twix, Butterfinger & Kit Kat Popcorn.