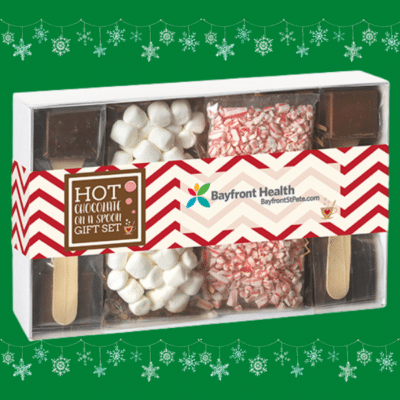 Hot Chocolate on a Spoon Gift Set


A holiday perennial, have you ever experienced chocolate on a spoon?
This kit gives you everything needed to make hot chocolate extraordinary. You dunk the chocolate spoons, and then add marshmallows and peppermint.
Features: two milk and two dark hot chocolates on a spoon, mini- marshmallows (1.4 oz) and crushed peppermint (3 oz)
It's the perfect gift for nearly everyone during the winter holiday season!