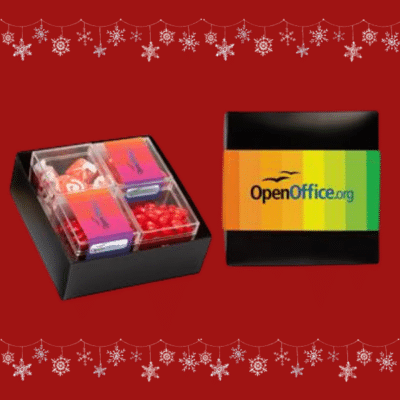 The Sweet Box Quartet


This trendy gift is sure to turn heads and drop jaws. Send sweets organized by colors!
This four piece cube features: Salt Water Taffy | Jelly Belly | Chocolate Buttons | Fruit Sours
With multiple imprint areas and delicious fills, this cube gift box will be a hit. Showcase your message on the lid with a full color band and open the box to reveal 4 acrylic cubes alternating full color labels.