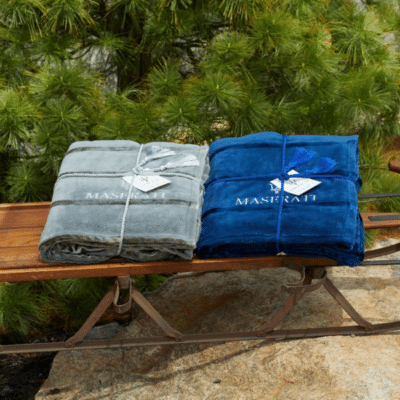 Brighton Luxury Blanket


In virtually every aspect, the warm coral fleece Brighton Striped Blanket outshines all others.
This 60" x 70" blanket is large enough for two and brings unmatched value to any promotion. Extremely soft and extra large, this one-of-a-kind blanket gives your brand the shimmer and shine it needs to stand out. Packaged in vinyl carry case.
Color options include navy, black or grey.
Imprint includes black decoration within rectangular border on 4.75″w x 2.75″h suede patch. Please specify granite grey or copper suede patch. Unless otherwise specified, patch is affixed to bottom right corner of blanket. Imprint Area 3.75″w x 1.75″h decoration within rectangular border.