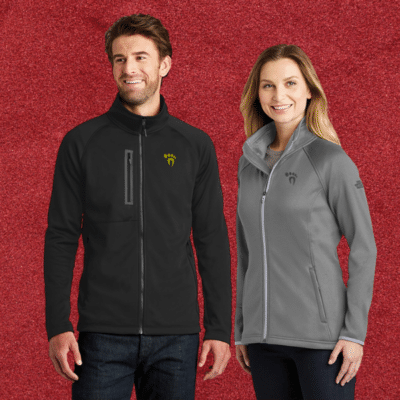 Always The North Face


Ready for the hills or running around town? The North Face fleece jackets are the real deal, and are available for special gifts.
Select from the traditional knit fleece sweater or upgrade to a jacket with abrasion and wind resistant features on the outside, brushed fleece on the inside.
These sweaters and jackets come with full zips and a zippered pocket, and many different color options.
Your logo imprint appears on the jacket front. Most fleece features The North Face logo on the sleeve, and some also place another small TNF on the back neck area.
Just ask us for details. We'll help you select exactly the right fleece product. Since this is apparel, you'll need to order correct sizes or size mix, to please everyone who wears your brand proudly.