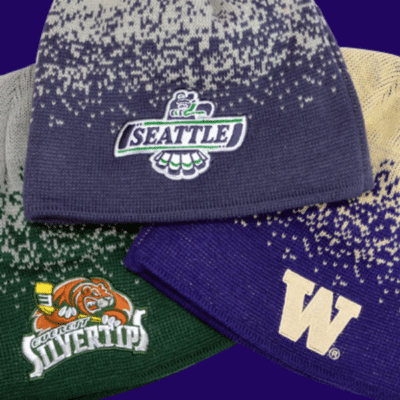 The Best Wool Beanies!


Your beanie choice reflects your brand and style preferences. Do you want a solid color, or some mix reflecting your brand colors. Are you a plain beanie brand or a beanie with a pom?
Your logo will shine best on a tight knit made from 100% wool or a wool/acrylic mix. You may even select a comfortable fleece lining so there's no itching.
Where does Footprint Promotions shine? Well, it takes a certain kind of obsession to the fine embroidery, from threads to color details. We take pride in making sure your logo looks fantastic on your beanies, and have done so for over two decades.
For the holiday season, there's almost nothing better than giving beanie gifts to your employees, teams or fans. Let them wear your logo proudly, all around town.