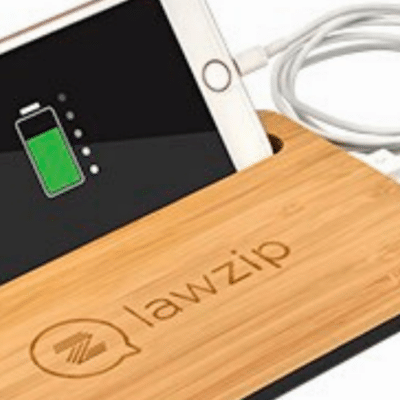 Eco-Friendly Bamboo


Bamboo sure behaves like wood, yet regenerates and grows like a weed! Why not give bamboo desk tools to share your brand's eco support?
We suggest this Bamboo Wireless Charger Pad which contains a built-in device stand/writing instrument or stylus holder. Built of ABS plastic shell with bamboo surface and non-slip feet, it's fully functional and stylish.
The Bambowie Pen feels good to the touch, featuring its 100% bamboo barrel and a smooth writing experience. The pen measures 5.39″ long x 0.47″ deep, with long lasting blue or black ink cartridges.
For a special reward, consider the Light Up Blue Cube Alarm Clock which is simply designed and fits many home or office decors. This LED wooden clock easily activates by plugging it into a USB port, and a cable is provided for everyday use.
Here are laser engraving dimensions: The wireless charger imprint measures 3″ wide x 1.5″ high. The pen is 2″ wide x 0.295″ high. Plus the alarm clock is 2″ x 2″ on a single side.