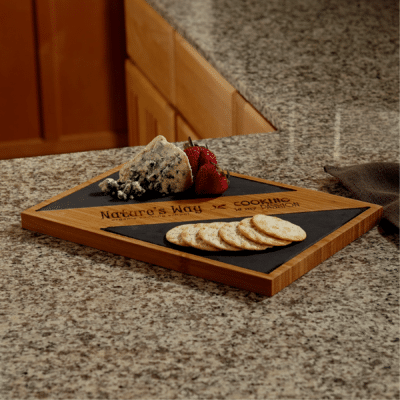 Bamboo and Slate Serving Board


It's a serving board. It's a cutting board. With an attractive combination of bamboo and removable slate panels, this board punches above weight.
Why not make everyday food prep and serving feel special? We think this beautiful board makes an easy counter-fit: 13.0″ W x 0.75″ H x 9.25″
After you customize with your lasered company logo, send this useful kitchen gift to everyone at home.