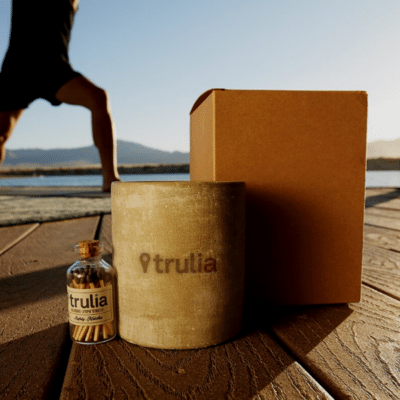 Your Perfectly Scented Candle


Berry Spice. Citrus Verbena. Grapefruit Currant. Lava. Midnight Woods. Mojito. Revive. Sugar Cookie. Tropical Melon. Cinnamon Sugar. Cranberry Spice. Frosted Pinecone. Pumpkin Spice. Or Unscented.
It's far too easy to steal the limelight with this gift set. This 12 oz. hand poured, laser engraved candle features stunning copper and concrete details.
The pairing looks rich and expensive, but won't break the bank. Plus, it has soft padded feet so it won't scratch tabletops or floors. This Limelight Gift Set comes with safety matches and a custom fit kraft gift box too.
It's everything you need to ignite customer loyalty with people who are most essential to your business. The candle is just right, sporting a 3.625″ diameter and 4.25″ height. There are two imprints: 2″ w x 3″ h on centered on candle and 1.5″ w x 0.5″ h on a laser-engraved label.