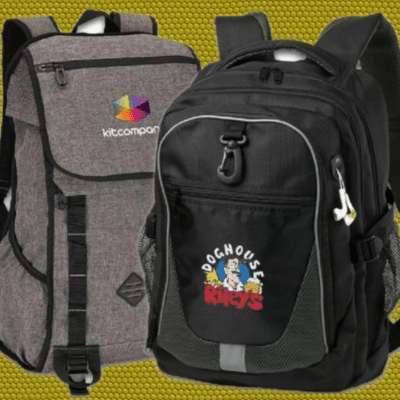 Work Essentials!


In the Pacific Northwest, we're big fans of packs and maybe always preferred them to briefcases, pocketbooks and separate computer cases.
Backpacks and daypacks are now workpacks which have matured from their hiker and student roots. They are where we stash our desks on the go, right?
With all our portable tech and electronics, packs offer an efficient way to carry and protect valuable company and personal work gear. They are places where we store laptops, cords, notebooks, water bottles and more.
To look professional, we suggest darker colors and functional, comfortable packs like the Metropolitan StrapHanger Computer Backpack and Domain Computer Backpack (pictured here) as well as the Midtown Anti-Theft Laptop Backpack.
These and other workpacks, featuring your company logo, make great onboarding and reward gifts for your employees who travel, work from home or commute.
Do specific brands interest you? Favorites such as Timbuk2, Ogio, Tumi, The North Face, JanSport and others offer models where you may imprint your logo as well.
With all these choices, our Footprint Promotions consultants are available to help you select packs and deliver a beautifully logoed version your colleagues will tote proudly.