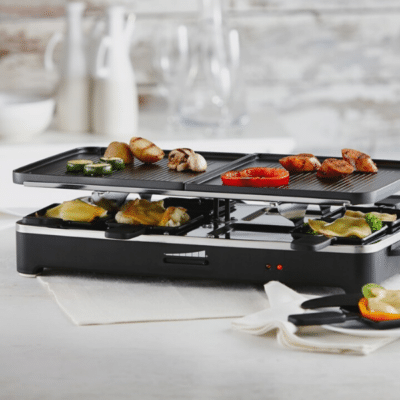 Indoor Grilling With Style


With a reversible party grill, you're ready to throw a fiesta any time of the year.
This 1500 watt grill is constructed with stainless steel and black mat die cast aluminum, and features two half reversible grills with ribbed or flat sides.
It's perfect for making any small gatherings or meals extra special, showcasing all your grilled meats, veggies or specialties on two levels.
This set from Trudeau includes the grill (22.25″ W x 11″ D x 6.5″ H) as well as eight scrapers and pans.
Want to personalize for gifts? For a bit extra, you may insert a premium decal (2″ W x 1″ H) or add a full color lexan nameplate.