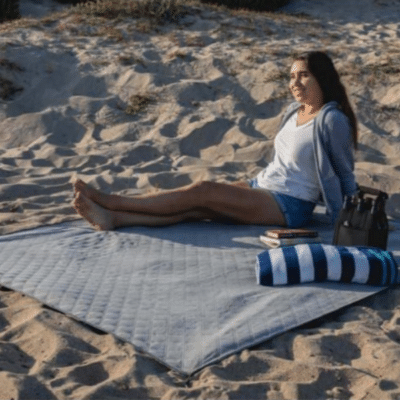 Ready For Action


We think it's time for an all-weather stadium blanket to tote and use for concerts, sporting events, picnics, the beach — plus anywhere else you want to relax and enjoy the outdoors.
Bring along this washable blanket, all polar fleece comfort on one side and polyester with waterproof poly coating on the other. There's a zippered corner pocket for storing valuables as well as corner stake loops.
This blanket easily rolls up and fits into a matching carry sack (included) with a drawstring closure and a cute little handle.
The color options are classics that won't go out of style. You may select from blue, charcoal grey and burgundy for the poly side and carry sack, while the fleece is a pleasant grey shade.
Want to include your company logo? On the blanket pocket, your may imprint up to 4.5″ x 1.5″ max. The carry sack imprint is larger, up to 9″ x 6″ max size. Please reach us for details.