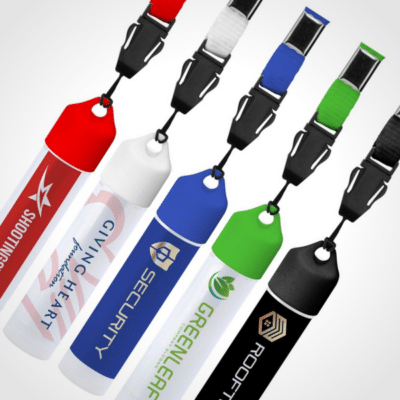 Fifty Flavors!


Lip balm soothes everyone and is a great giveaway. Especially with the wide range of flavors, yours will be put in active rotation this season.
Let's start with a fine balm made from natural beeswax. It's SPF15 with Vitamin E and Aloe, and Paraben-free.
Now you're ready to select your flavor or flavors. Are you welcoming employees, hosting special events or celebrations, or gifting customers? The default will be peppermint and you only need to order 125 balms per flavor.
Tastes Like: Apple, Asian Pear, Bacon, Banana, Beer, Berry, Birthday Cake, Blue Raspberry, Bourbon, Brown Sugar, Bubble Gum, Cafe Latte, Campfire S'mores, Cherry, Cherry Cola, Cinnamon, Citrus, Coconut, Coffee Brown, Cola, Cotton Candy, Creamsicle, Fresh Squeezed Lemonade, Fruit Punch, Grape, Green Apple, Honey, Iced Green Tea, Lemon Lime Green, Margarita, Mint, Orange Crush, Passion Fruit (Mango), Peach, Pecan Pie, Peppermint, Pina Colada, Pineapple, Pink Grapefruit, Pomegranate, Popcorn, Pumpkin Spice, Seedless Watermelon, Spearmint, Strawberry, Strawberry Banana, Sweet Chocolate, Tangerine Orange, Tropical Punch or Unflavored.
Looks Like: You may select colors for the balm container and clip-on lanyard colors, starting with red, white, blue, green or black. There are 15 colors available for the balm cap if you want to add more color.
Of course, your brand/logo digital imprint wraps prominently on one side of the barrel, measuring 1-11/16″ W x 1″ H.