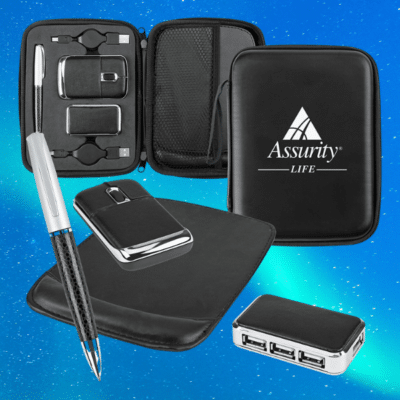 Executive Super USB Gift Set


In the modern work world, this gift enables recipients to feel organized and well plugged into their computers.
With a USB set, you and your company send an appreciative message to to team members working remotely or (soon) back on the road.
Here are all the features: Dual-zippered hard black leatherette case | Mini-matching padded mouse pad | 2 Black retractable cords | Black leatherette 3-port mini hub | Black leatherette optical mouse | Black sharpen-like patterned leatherette and silver ballpoint pen.
Want to brand it? This set comes with a standard or screen print imprint on case.