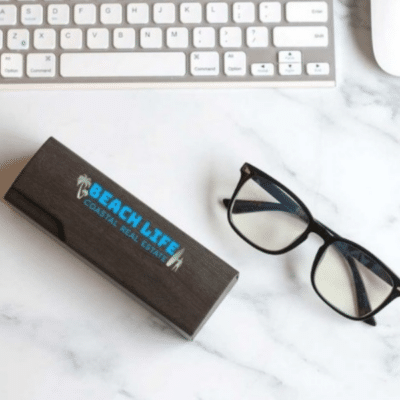 Too Much Screen Time?


Whew, we're all spending enormous time on our work computer screens.
Did you know that Blue light blocking glasses help relieve the pressure and eye stress that comes from staring at a monitor all day?
This stylish "baby blue eyes" design fits most adult face sizes and includes a black storage case for durable protection.
What a great company gift for your employees or customers, in these work from home times! You may order these blue light blockers with your own color logo imprinted on the front of the eyeglass case, measuring 4- 3/16″ W x 2 5/8″ H.
It's time to share the relief, right?