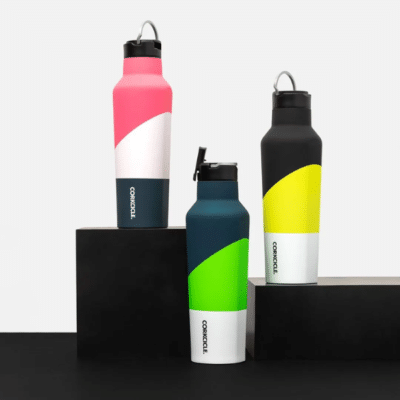 Go Electric!


Corkcicles are top performing canteens. They keep cold for 24 hours, or hot for 12 hours.
These canteens feature a soft-touch, buttery smooth finish that's a treat to hold and made to last.
The electric sport models can't be beat, with a wide mouth for ice cubes, metal loop on cap, straw cap, triple insulation, folding metal handle and a drink-through straw tip.
Great for the at-home office, tossing in your gym bag, or just making sure you're getting enough water throughout the day.
Details, details
Besides their performance, we believe they fit any fashion with 16 solid colors and 12 multi-colors available!
Each bottle holds 20 ounces and weighs just over a pound. They measure 3.31″ wide, 3.44″ long, and 10.5″ high.
Contact us to find the Corkcicle that fits your gift needs.