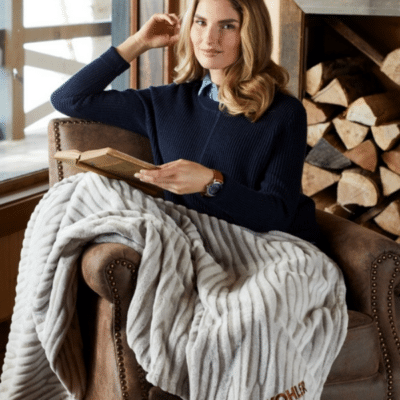 Fox Hill Throw


Ever want to get back to nature? Our Foxhill Throw evokes the feel of the great outdoors, while luxurious fleece stays true to our highest expectations of comfort.
Meanwhile, the sand and grey earthtone motif provides the right nurturing touch for your brand. You simply won't find anything like this blanket anywhere else.
This 50″ x 60″ throw comes packaged in vinyl carry case.
Laser imprint on granite grey or copper suede patch, with 3.75″ x 1.75″ decoration within rectangle border.