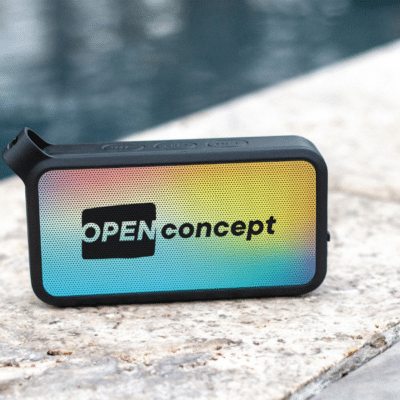 Public and Private Music!


With the rockout kit, you may play music publicly on your portable speaker or keep it to yourself through top-notch earbuds. Perfect for traveling anywhere, right?
Meet the Aquathump speaker, which is IPX7 waterproof and may be submerged in water for up to 30 minutes. You're guaranteed to make a splash anywhere you take your tunes.
The kit also includes Budsies wireless earbuds, which are well-outfitted with silicone ear tips and connected by a single sports performance-style cord. They rest comfortably in your ears and will never lose each other.
Remember to share your brand. The speaker sports a full-color imprint area that's 2.25″ w x 4.72″ h and centered on the front. There's also a second imprint option for the earbuds.