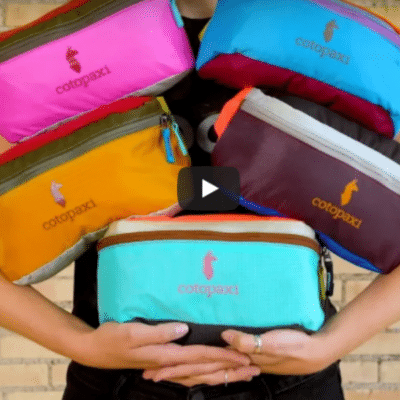 No Two Alike!


Cotopaxi offers the hippest, colorful, well-built and unique fanny packs to carry around town or take on the trail.
These well-loved Bataan packs are pronounced, repeat after us, as "bah-TAH-ahn."
Part of the (Re)Purpose™ Collection, Cotopaxi takes high-quality, remnant fabric originally produced for another purpose to create them.
While these packs come in infinite color combinations, they are all made from durable yet lightweight ripstop nylon shell fabric.
Each fully-featured pack includes a front zippered pocket, side release buckle belt closure, and an adjustable webbing strap hip belt.
You may also imprint your logo, please contact us for details.