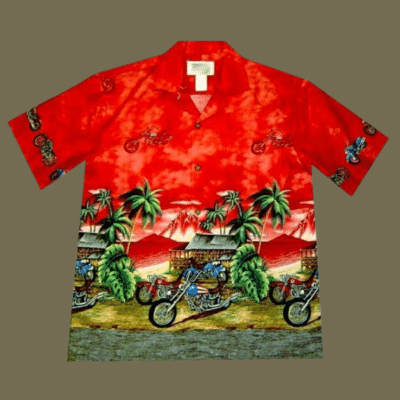 Too Cool For Work?


This red beauty is out of the ordinary! We think a bright Hawaiian shirt festooned with palm trees, a beach and a few parked motorcycles here and there will delight everyone.
This printed cotton poplin shirt features a genuine coconut button front. It's made in a traditional camp shirt style, with short sleeves and a left front pocket.
Authentically made and shipped from Hawaii, you may order shirt sizes from Men's Small through 3XL which are already on the shelf. You'll need to special order Men's XS or 4XL sizes, as needed.
We're ready to help you spread cheer with this red shirt or select from other festive colors and designs — and then customize with embroidery too.