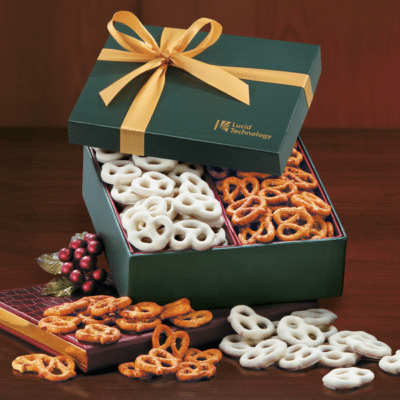 Sweet and Savory Large Gift Box


This rich, forest green gift box foil-stamped with your logo is filled with sweet and savory treats! A half-pound of frosted pretzels are packed alongside a quarter-pound of zesty seasoned pretzels.
This combination says "holidays celebration" and earns high praise from work and home teams.
Imprint includes foil-stamped imprint (2.75″ x 1″) in gold on gift box.