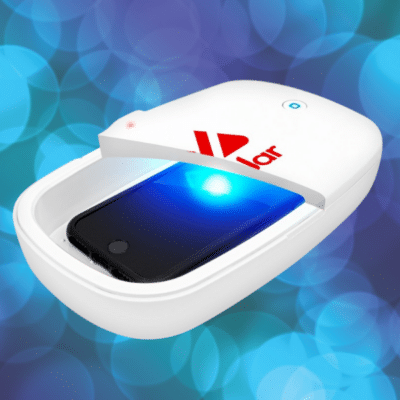 HD-100 UV Light Phone Sanitizer Case With Multi-Device Capacity


This USB-C device uses ultraviolet light to sanitize phones, jewelry, cash, coins, and other small items. Sanitizes in five minutes!
This sanitizer sports a multi-functional design which can be used with multiple items, devices and surfaces. Maybe we don't need to tell you, but please don't use this UV case with liquids, foods or living animals.
This sanitizer case comes equipped with two UVC LED Ultra-Violet Lights ( 270-280NM), Type-C charging cable and a handy operations manual.
Share your brand imprint on the internal pad top, with three spot color, digital printing (2-3/4″ x 2-3/4″). Optionally you may print your image in full color, on the case top (3 1/2″ x 2 3/4″).