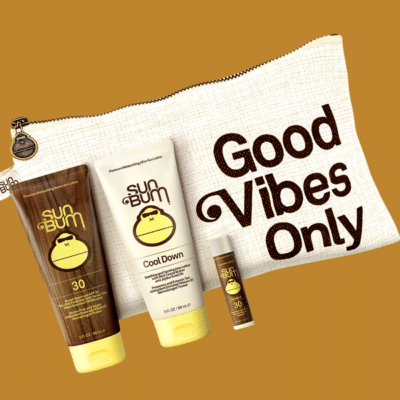 The Sun Is Coming!


It's time to deliver protection and comfort from sun rays, with this Sun Bum gift pouch.
To protect, this set includes 30 SPF sunscreen lotion and lip balm. Sun Bum's cool down aloe lotion is another essential comfort.
Built for travel, these 3 oz. lotions plus lip balm won't get confiscated at airport security.
The best part? You can easily personalize these gift pouches, by imprinting a message and/or logo with (up to) four colors.