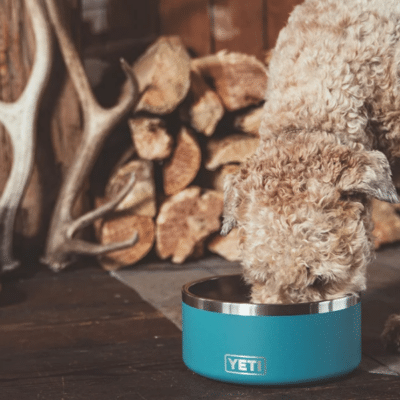 Dinner Is Served!


The way to your customer or employee's heart is through their puppy.
After a day full of exploring, these furry family members deserve hearty hydration and a bowl full of satisfying sustenance, best served in Boomer.
Made by YETI, this extra-strong dog bowl resists dents and dings in and outdoors, while streamlined design makes it easy take in tow.
Want a bowl that screams durability? It's constructed with double-wall, non-insulated stainless, easy to clean, and resistant to rust and roughhousing.
The Boomer 8 holds eight cups of water or food. It's the dog bowl they'd choose to snack, sip, and slurp out of. It comes in other sizes, too.
Imprint your logo and select your color: Stainless Steel, River Green, Navy, Seafoam or black.