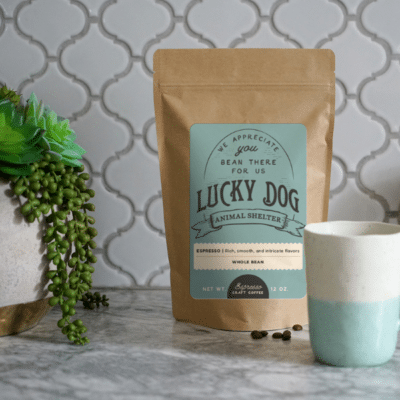 Beans Or Leaves From You


From the bean selection, to the roasting, to the brewing method – craft coffee refers to the craftsmanship that goes into every cup.
Why not send Folly Coffee to your teams or clients? Order small or large packages with your brand and thanks to them.
You may select from classic jo or espresso beans, and deliver these gifts in 4 oz (9 cups) or 12 oz (28 cups) bags.
More interested in reaching tea drinkers?
Maybe the most difficult selection is whether to send green tea, black tea, orange pekoe, wild raspberry, peach ginger, cranberry infusion, peppermint, english breakfast and/or earl gray varieties.
Individually wrapped tea bags are the perfect way to create a lasting brand and messaging impression, with a four-color imprint process available.
Reach us for tea, coffee and branded opportunities.