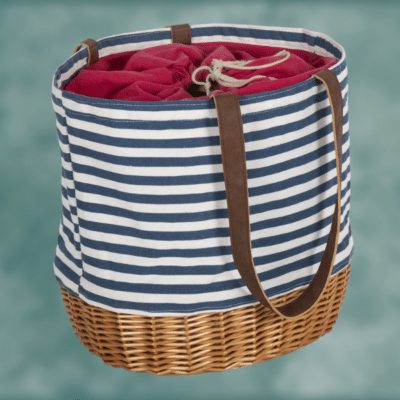 A Tote, A Basket


What a classic! Tote this steamed willow and canvas picnic basket on all your outings.
There's plenty of room for your picnic items, in the collapsible interior with this sturdy foundation.
Besides the blue/white stripes, other outdoorsy options include khaki, moroccan water, floral and natural canvas.
This tote measures 14.75″ L x 11.4″ W x 13.5″ H. You may also customize it with a screen printed, one color logo that's 6″ w x 4″ h on center front.