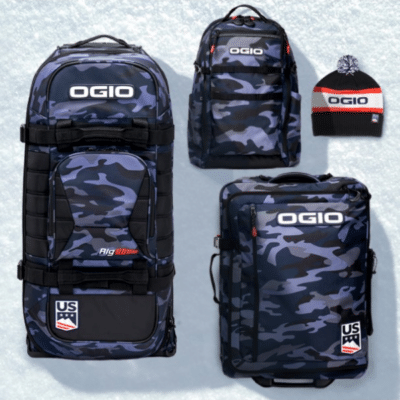 Your Winter Logo


OGIO has announced a special travel collection for the U.S. Ski and Snowboard team.
"Whether you are an amateur weekend warrior, or seasoned powder hound, OGIO wants to get you (and your gear) to where you need to go."
"Enjoy the same durability, protection and peace of mind as Team USA when it comes to all your downhill adventures."
For special employees or clients, consider rewarding them with a top-of-the-line blue/grey camo bag which features your own logo.
Check out these links for five different bags: Team Rig 9800 | Team Alpha Convoy 630 Backpack | Team Rolling Duffel | Team Wheeled Ski Snowboard Bag | Team Wheeled Ski Bag
Then contact us! We'll help you customize, order and deliver your OGIO gifts stress-free.